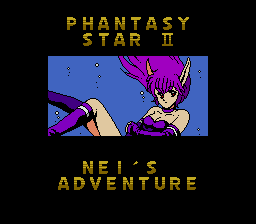 Welcome to Rich and Bill's 27th episode of RPGGY! take 2!
This week review the Phantasy Star II text adventures, on the SEGA Genesis/Megadrive. These were only released in Japan as part of a modem connection for the SEGA Genisis. They are 8 little back story's for all the characters in PS2!
Please support the show at 
https://www.patreon.com/RPGGY
 and we need more of your submissions for 'Who's that RPG Character Quiz!' Please submit your character and clues and any other questions you would like us to answer @ 
RPGGY1@gmail.com
The current game is now Final Fantasy Legend! the first SaGa game for the Game Boy!
You can see our Master list here:
All Funds to to MNDA and you'll get to name a Pokemon that Bill catches on his journey!
Join the chat rooms and let us know what you think of the games and the show!
Please rate and review the show and feel free to contact us about anything on twitter @Metunnica , @HailBlue1569 and @TheScottSpot and remember we have a $25 reward for reviews submitted during this season.
Have you played any of the RPPGY games? Send us your scores and reviews via twitter @RPGyears #RPGGYscores
Music is form OCremix.org 'Mama Brain' by 'Quinn Fox', 'Take Turns' by 'Byproduct', and 'The Demon Star' by 'Sir_NutS & Stephen Kelly'